| | | | | | | | | | | | |
| --- | --- | --- | --- | --- | --- | --- | --- | --- | --- | --- | --- |
| STR | 15 | AGL | 15 | END | 8 | PER | 10 | INT | 7 | HP | 100 / 100 |
| | | | | | |
| --- | --- | --- | --- | --- | --- |
| gender | Male | sex | Male | sexuality | Closeted Homosexual |
| age | 29 | body type | Average | rank | Warrior |
description
Genetics: Aa bb Dd oo TT Ss LL CC ww ii wbwb
Beetleshell is a brown tabby, standing at just about (insert number here) in height, with a legnth of (insert number here) from head to tail. His fur is bathed in tabby stripes, less so on his face and moreso on the rest of his body. Beetleshell has white on his chin, and down his neck (it shows on the back of his neck, too). His face has a brown nose.
Beetleshell's paws are also coated in white, the right front leg sporting most of it, while the other legs it is just the paws. He has a dark tail-tip and bright yellow eyes.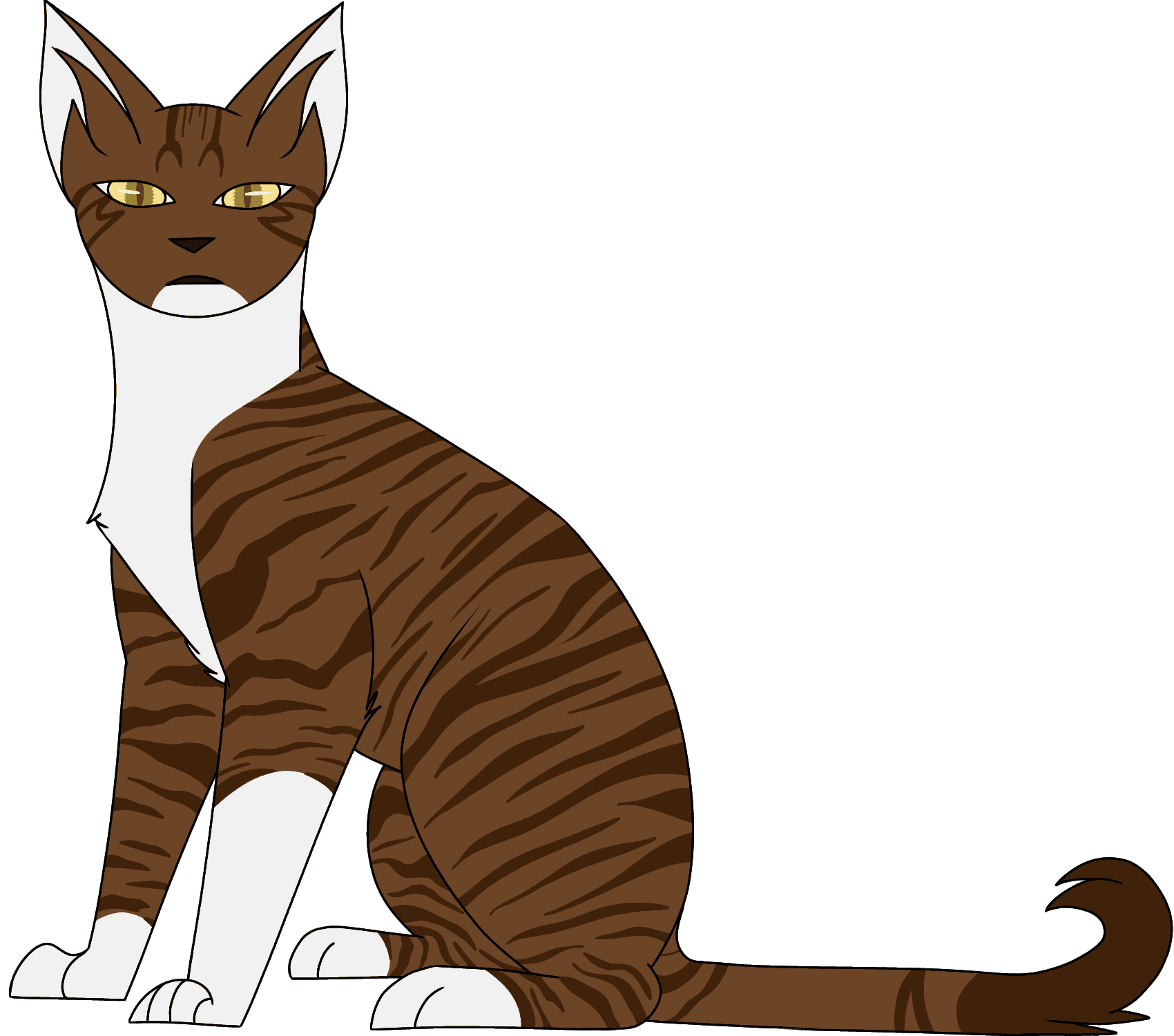 personality
The first thing that can be noticed about Beetleshell is that he doesn't speak. If you knew him as a kit or apprentice, you would know that he had spoken at one point in time. However, he no longer does. Only cats close with him would know that he still can speak, and he does, sometimes. However, those cats appear to be few and far between, so his silence tends to put empty areas to shame.
Beetleshell was known, once upon a time, to be a cat that didn't listen to anyone. He would constantly fight with his parents, his mentor, and everyone around him. He still has slivers of that in his head, but only in his head. He still tends to push other cats away, especially with how cats react to toms like him in Fireclan.
Beetleshell is... Numb at this point. To the clan he is in, to the other clans. The only thing he feels for anyone is either pity, anger, or indifference. Pity for those who were left behind in the volcano, anger for those who left others behind, indifference for those he could care less about.
Beetleshell is judgemental as if he is the one to decide how a cat is, and his word is final. That isn't the case, of course, but if he deems someone unimportant he likely won't interact with them unless he absolutely needs to. It can make patrols hard, but everything about him could too.
Despite everything, Beetleshell does want to find something to do with himself in his lifetime. It doesn't seem like he will.
history
Played by: Chishio
Joined:
10-12-2020
Last Visit:
02-22-2021, 04:53 PM
Total Posts:
17 (0.06 posts per day | 1.08 percent of total posts)
(Find All Posts)
Total Threads:
3 (0.01 threads per day | 0.96 percent of total threads)
(Find All Threads)
Time Spent Online:
5 Hours, 34 Minutes, 5 Seconds
Members Referred:
0